The Champ company utilizes three different programming systems to meet any projects needs, from simple to complex.

Most jobs can be programmed very quickly using Geopath. This system is one of the fastest programming packages on the market today and can handle 90% of the work.

For the more complex parts, we use Visi Cad/Cam. This full 3D Solid modeling package is capable of importing your Parasolid, Step, or iges files directly from your cad system. Or we can quickly create solid models from your drawings. We can model every component of an assembly to see if everything fits properly and suggest changes if needed.

For the very difficult parts needing 5 axis control, we use NCL. This system can handle the toughest programming jobs around.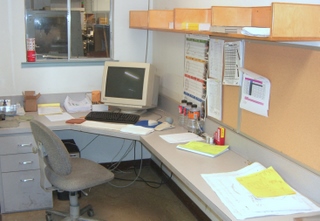 GEOPATH Programming system, DXF translator reads DXF & IGES data. CAM Programming System with direct networking to all CNC equipment.


VISICAM CAD/CAM - 3D Solid Modeling Programming system , IGES translator, 4 Axis motion. VISICAM can read Parasolid, Step, DXF, Dwg. & IGES.

NCL CAD/CAM Programming system with IGES translator, 5 Axis, DXF translator, 5 Axis motion.